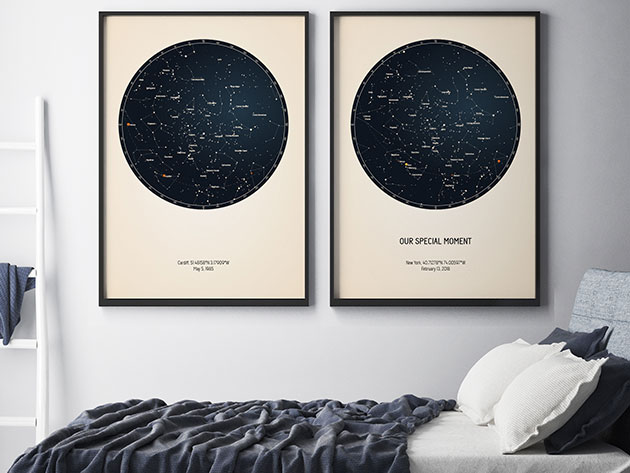 What did the night sky look like when you met your significant other? When your first child was born? Whatever significant moment you want to commemorate, we've got an amazing way to do it — personalized star maps. Get yours for $38, a savings of 30%.
Choose your date and place, and Strellas will use NASA's Astronomical Data Center's star catalog to put the exact map of the night sky on a map for you. You can even personalize it further by choosing colors and adding your own text, like a quote. Printed on heavy weight, professional grade matte paper, it's ready to frame.
Win at gift-giving. Get a personalized star map for $38 at the Mary Sue Shop.
Powered by WPeMatico