The celebrity fashion designer is urged to leave her 'changing face' alone
She's always been known for her sharp cheekbones, but Victoria Beckham set tongues wagging after showing off her fuller-looking face during her London Fashion Week debut.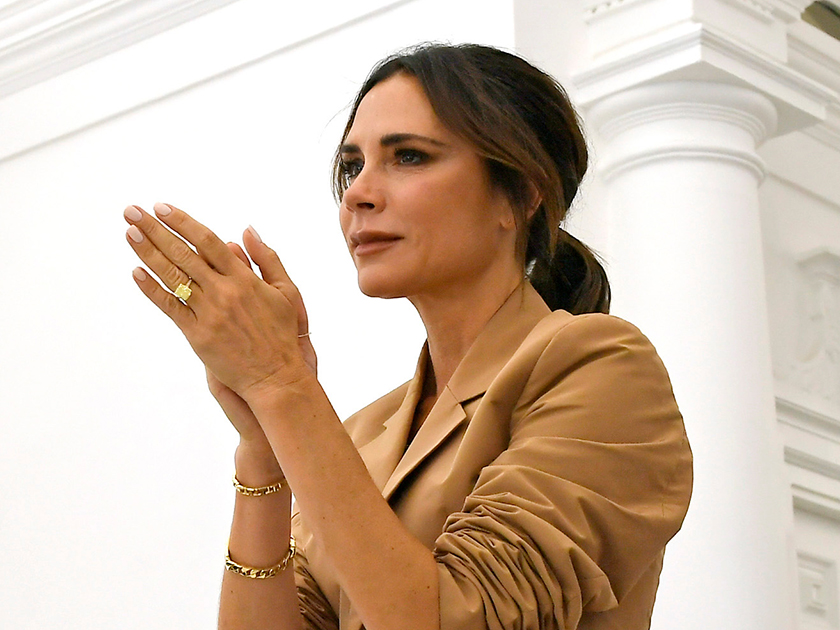 Sadly for Victoria, 44, it wasn't her clothing that took centre stage, as fans are now accusing her of going overboard on fillers to retain her youthful looks.
'I see she's succumbed to the Botox and cheek and lip fillers,' one fan commented. Another said, 'She looks like the Joker,' while a third added, 'She's been hitting the fillers!'
Boston-based cosmetic surgeon Dr Dave David of Medical Face & Body Aesthetics agrees her face looks fuller. He told Now, 'It looks like she's had cheek filler and also filler in her lips.
READ: Craig Revel Horwood says Katya and Seann should do DANCE OF SHAME as he breaks silence on kiss scandal
'The injections are made in the upper cheek area – right in the place where you see the new fullness.'
He continued, 'There's a rise in this trend because there's more competition 
in Hollywood to stay looking younger.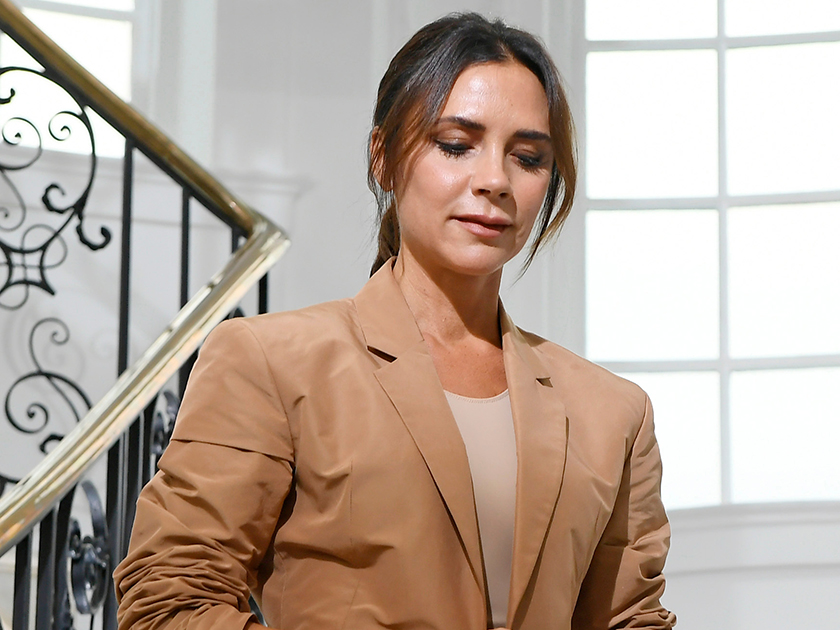 'If one goes overboard with fillers, it can look very odd and unnatural. "Chipmunk cheeks" is one example of that.'
He concluded that Victoria should 'ease up on fillers a bit.'
Plastic surgeon Dr Anthony Youn of Youn Plastic Surgery, based in Troy, Michigan USA also weighed in on the former Spice Girls' face, telling Now, 'Victoria appears to have had a good amount of filler injected into her cheeks. It's so much that she looks different than the Posh Spice we used to know.
'These fillers are typically used to subtly return volume into areas that have lost it with age, such as the cheeks and lips.'
He continued, 'When overdone, it can make a person look too puffy and unnatural and, unfortunately, this is a trend among women older than 30. A little volume is a good thing, but too much volume looks odd.'
Dr Youn added, 'Victoria is such a natural beauty that she doesn't need fillers. A little can go a long way with her.'
Victoria has previously opened up about her plastic surgery regrets. In a letter addressed to her younger self, she admitted in 2016, 
'I should probably say, don't mess with your boobs. All those years I denied it – stupid. Just celebrate what you've got.'
But not everyone was focused on Vic's face. Many fans were quick to show their support for the designer, with one fan saying, 'Your smile is beautiful Victoria.' Another added, 'Fabulous designs as always and stunningly beautiful family.'
The post Victoria Beckham urged to 'ease up on fillers' after sporting a 'puffy and unnatural' face at Fashion Week appeared first on CelebsNow.
Powered by WPeMatico